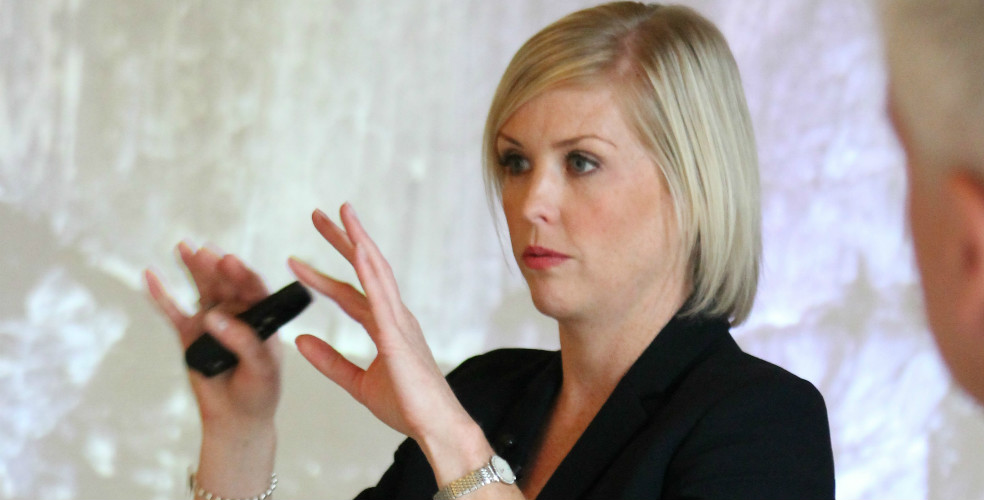 Kim Wylie From Google: Embrace Being Different
November 15, 2016
---
When it comes to corporate culture, no one does it like Google. That is why we recently sat down with Kim Wylie, Change and Transformation Lead at Google for Work and asked her about the secrets of creating a unique corporate culture.
Kim, tell us a bit about yourself and your professional journey?
I'm from New Zealand originally but have spent the past 11 years living in London. My dream growing up was always to represent New Zealand at the Olympics in the sport of Equestrian Three Day Eventing (the equivalent of a triathlon on horseback). Although I competed at National level I was never quite good enough to get to Olympic level so I had to give up that dream! I studied Marketing and Commercial Law at University. Once I graduated I spent time working at the National Bank of New Zealand, then Thomson Reuters where I had a couple of different roles including being a Technical Product Trainer for the digital legal, tax and accounting products.
In 2005 I decided I wanted to explore the world and packed my bags for London where I had intended to stay for 2 years. I worked for a group of advertising agencies across the UK where I was the training manager and helped them through a large internal digital transformation project. During this time I had my first visit to a Google office and from that moment I decided that Google was where I wanted to be! I was lucky enough to find a role that was the perfect fit and eight interviews later(!) I joined the learning and development team.
I've since had a bunch of roles within our people operations and learning and development teams, moving over to the Google for Work division to establish our Change Management methodology for our Google Apps customers about 4 years ago. Since then the methodology has been used by thousands of organisations globally and we are always tweaking and improving it based on our work with different customers. I also helped establish our Partner University training function and our Google for Work transformation methodology. No two days are ever the same so there is never a chance to be bored. I feel very privileged to work with all the motivated, inspiring people in my team and throughout the organisation.
You are a part of Google, one of the world's most admired companies, especially when it comes to company culture. What are the top 3 tactics that make Google's culture?
Google's founders have always been very deliberate about establishing and maintaining our culture, which is based around three core tenants: mission, transparency and voice. 'Mission' means working on things that matter and that will make a positive difference to the world.' Transparency' refers to how we operate internally where we openly share across the organisation, and 'voice' means that all employees are empowered to share their ideas and feedback. During my presentation I'll share more insights on how these three elements come to life in our day to day work at Google.
You have held several different roles in Google. What are some of the projects that you have worked on and are most proud of?
I've been lucky enough to work on so many interesting projects! One that comes to mind was working as part of the team to establish the Noogler induction program for new Google employees across the EMEA (Europe, Middle East and Africa). The Noogler program is a cultural induction to the company, so a very important part of every new employees on-boarding journey. More recently the development of the 'transformation methodology' that we've designed for our customers has been a highlight. Being able to see the impact of the work our team does in helping organisations to take Google technology and truly transform the way they operate and develop a more open, collaborative and innovative culture is super rewarding.
As you are currently based in the UK, how would you compare the working environment there with the rest of the world?
I live in London, but I spend a lot of my time travelling to see our customers and partners all across EMEA and Japan and the Asia Pacific regions. I also spend time at the Google HQ in California. There are so many interesting cultures and traditions that I get to experience, but based on my personal experience, the differences in working environment and organisational culture actually has more to do with the organisation than the country. I think it is easy to get an insight into the culture of an organisation by noticing if there a sense that employees are treated like adults and who are given the autonomy to get their work done in whatever way they think is best, or are people chained to their desks 9-5 and don't want to make any extra effort over and above the bare minimum? To me understanding this dimension will give the greatest insight into the culture of an organisation. I think that within every country in the world it is possible to see examples of both extremes of the above organisational cultures.
As a role model and an inspiring figure to women all over the world trying to make it in the tech industry, or any industry for that matter, what would be your advice?
My advice is:
Know your stuff like a pro - find a topic you're interested and passionate about and become an expert in it. Then share that knowledge and expertise freely with people
Be authentic, have fun and show your personality
Embrace being different
Take ownership. Don't wait to be asked - step up and claim things you want to work on
Say yes to new challenges even if you're not 100% sure you know how to get something done - it is the best way of developing new skills
Look for opportunities where you can work with other teams and groups outside of of your core role. This will allow you to learn from diverse groups of people, learn about different parts of the organisation and build your personal network
Self confidence is commonly regarded as one of the biggest limiters of women being successful. For some practical tips about how we can all work on developing self confidence, I'd strongly recommend having a read of Amy Cuddy's latest book 'Presence: Bringing your boldest self to your biggest challenges' or watch one of her recent talks on the subject.
The last question, and the most important one, you were part of the cast of The Lord Of The Rings, what was it like on the set?
It was a lot of fun - but significantly less glamorous than you might imagine! I was one of the 'women of Rohan'. Our 04:30am daily 'make-up call' involved us being lined up against a wall and having mud thrown at us and put in our hair. We also had to have green paste put on our teeth. We would spend days filming a single scene - so there was a lot of repetition, but it was so interesting to observe how the director and film crew worked with the actors. It was really great to be a part of such an epic trilogy and exciting to have the filming take place in New Zealand where the amazing scenery could be shown off to the rest of the world.
---
Tags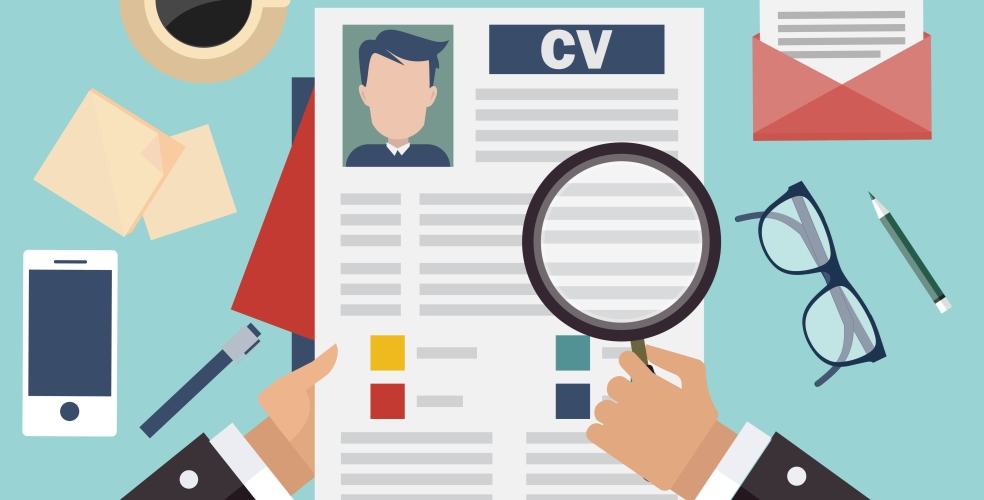 October 28, 2016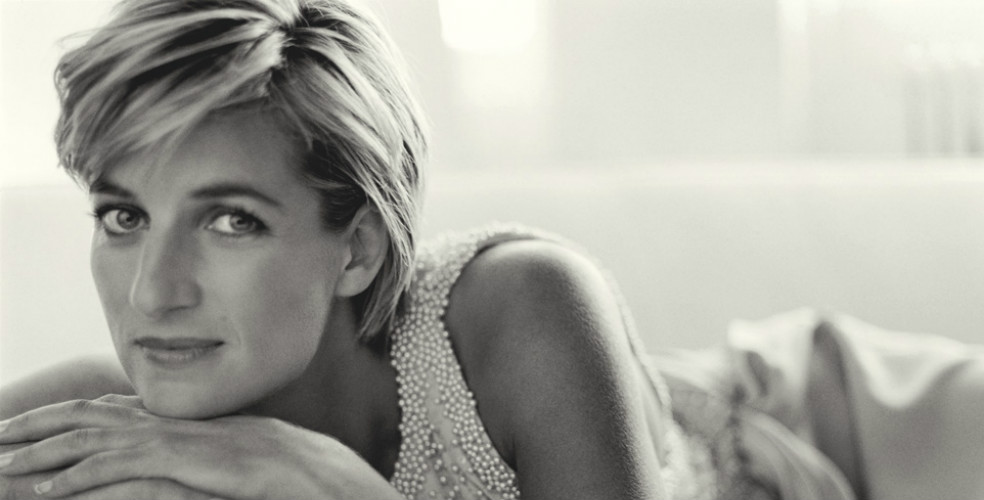 November 10, 2016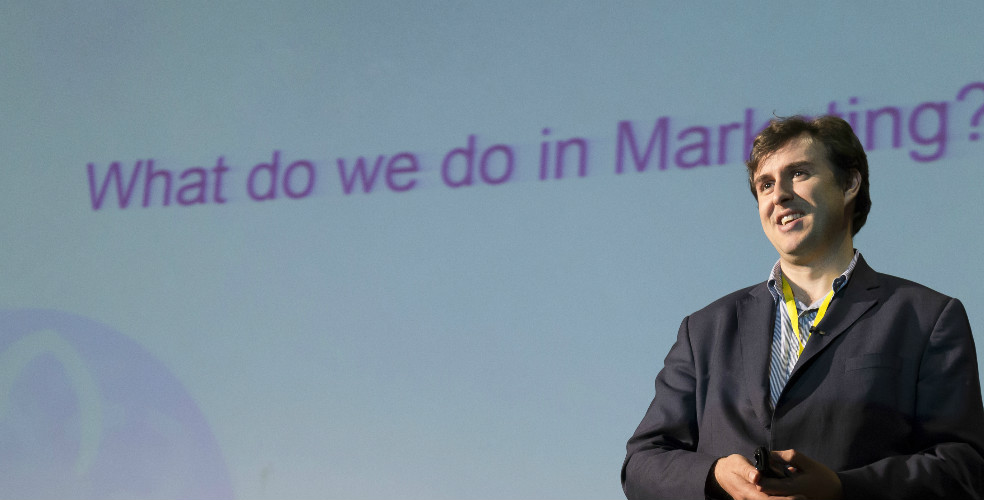 November 11, 2016