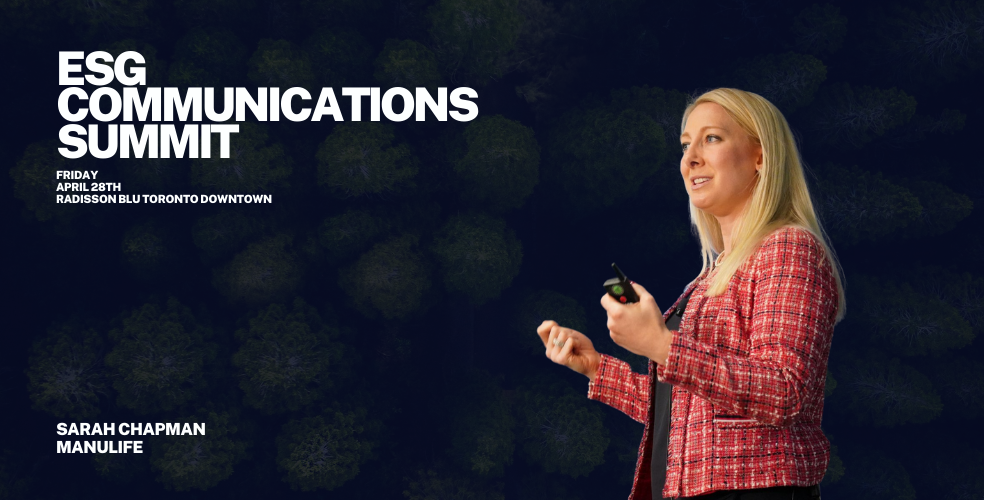 Sarah Chapman from Manulife: Communicating Your ESG Efforts is a Vital Part of Doing Business Today
February 06, 2023
---
A leading group of ESG experts will showcase the latest trends in ESG reporting and communications at the "ESG Communications Summit" on April 28th in Toronto. Sarah Chapman, Global Chief Sustainability Officer at Manulife Financial Corporation, is one of them.
As the Global Chief Sustainability Officer at Manulife Financial Corporation, Sarah is responsible for leading the ongoing development and execution of the organization's global sustainability, community investment and sponsorship strategy, as well as overseeing environmental, social and governance (ESG) reporting.
We recently spoke with her about how to create a successful ESG communication strategy, the difference between ESG reporting and ESG communications, and the importance of cultivating an ESG culture in your organization.
With the rapid pace of change in today's world, ESG reporting is essential to demonstrate to investors and stakeholders that a company is taking responsible actions and improving its sustainability performance. In Canada, ESG reporting is becoming increasingly important, with many companies making public commitments to greater ESG disclosure and transparency. Canadian regulators are also taking steps to ensure that ESG reporting is more comprehensive and consistent across the industry.
ESG reporting has also led organizations to focus on developing specific ESG communication strategies. According to Sarah, the first step to developing a successful strategy is to differentiate between ESG reporting and communications. "ESG reporting is becoming increasingly prescriptive based on regulations, rating agency methodologies etc. It should be heavy on substances. But ESG communications to other audiences is much broader and is about how a company tells the story of its purpose and its positive impact," she explains.
Consumers, investors, and other stakeholders are increasingly demanding more transparency and accountability from companies, as ESG becomes increasingly important. Due to this, companies need to ensure that their ESG reporting and communication reflect their positive impact on the environment. With the move from voluntary to mandatory reporting, ESG is only the beginning of the new business model for companies. "There are plenty of stats to show that both consumers and investors care about ESG performance and are willing to put their money where their mouths are. Being able to communicate your ESG progress and performance is a vital part of doing business today," she continues.
Sarah believes that ESG reporting requires more than just a set of regulations and should not be considered a burden but rather an opportunity for companies. "Understanding the importance of ESG reporting requires a mindset shift, one that doesn't consider ESG regulation as a burden, but perceives reporting as a means of transparency. And transparency is a tool to unlock capital.", she adds.
And although companies have to make sure their ESG performance is communicated in a compelling way, and that it resonates with stakeholders, Sarah concludes that "communicating and storytelling is a vital part of ESG, but it is irrelevant and nothing without a strong ESG strategy."
You can learn more from Sarah about best practices in ESG communication by registering for the ESG Communications Summit here.
---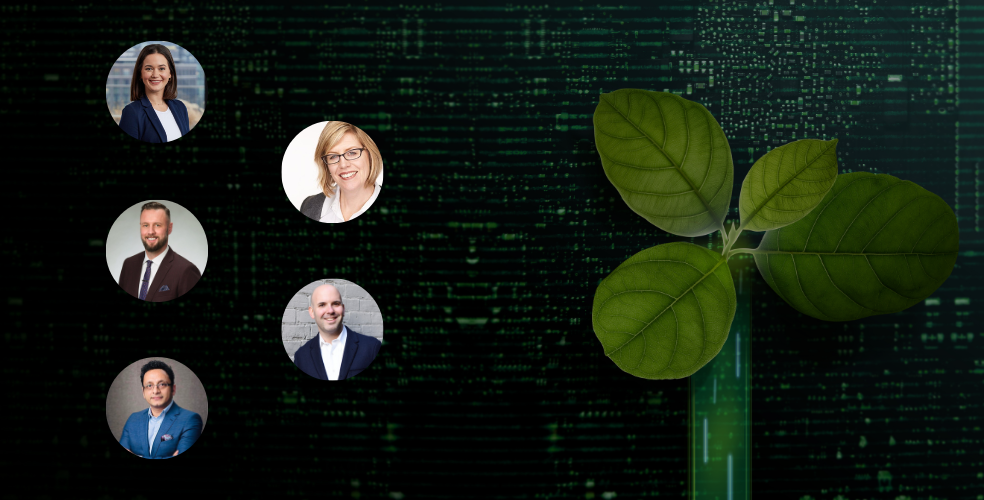 January 24, 2023