About the Event
Do not miss the unique opportunity to master the latest trends in marketing and social media. Get your ticket today and attend the only training course in the country that will help you understand what you need to make it in today's fast changing marketing world.
Speakers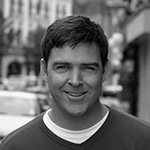 Dan Healy FTI Consulting
Agenda
Day One- 26 May 2011
Understanding Product Life Cycles, Economic And Digital Trends. Overview Of Market Research Tools And Techniques To Drive Innovation In Organisations. Infusing The Voice Of The Customer


• Investigate the lifecycle of a typical product and understand how to reinvigorate the cycle with a culture of innovation
• Contextualise the current economic trend and impact upon organisations both internally and externally
• An explanation of how innovation can play an integral role in creating a competitive advantage to surge through a recovery before competitors
• An overview of successful organisational structures which encourage innovation incubators and creative processes
• Review of the 4 cornerstones of marketing, the 4 P's (Product, Price, Place and Promotion) in the context of digital advancements and new business models
• An approach to structure an organisation's strategic objectives in an 'Effects Based Operation' framework to focus effort and monitor success
• Understanding customer behavior and its impact on the adoption and diffusion of an innovation
• An overview of the market research approaches to inject the voice of the consumer into the process. This includes traditional and the latest innovative approaches harnessing digital innovations to transform the collection and analysis of qualitative and quantitative researchInsight from market research in the on the new consumer
• Review of digital tools and what is available to facilitate the process of innovation

Day Two - 27 May 2011
Innovative Digital Marketing Tactics And StrategiesDevelopments And Examples Which Have Added Value For Both Consumers And Businesses


• Successful email and mobile marketing strategies, best practice and examples
• Affiliate marketing, crowd sourcing and behavioral targeting
• Multichannel marketing, online advertising strategies and examples
• Social media, earned media, targeting and advertising techniques
• Online PR evolution, best practices and examples
• Viral marketing theory, tactics to achieve tipping points and examples
• Review of history, competition, implications and opportunities for search marketing
• Web usability and user experience to maximize usage and conversion
• Moment of truth and geo-location marketing using mobile technology
• Usage of mobile apps for marketing.Future mobile developments.
---