About the Event
Get started with PR measurement by attending the only event in the region focusing on the latest trends in measurement and metrics in today's fast changing PR world. Seats are limited!
Speakers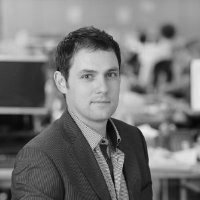 Ben Levine Ketchum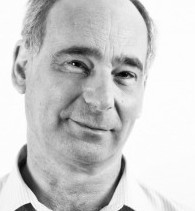 Mike Daniels AMEC, the International Association for Measurement and Evaluation of Communication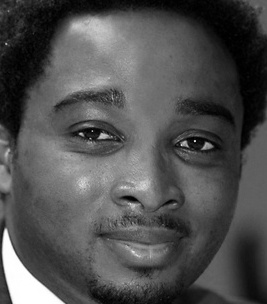 Eb Adeyeri Dachis Group
Agenda
09.00
Registration And Morning Coffee
10.00
Interactive Group Exercise
Audience will be divided into teams and each team has 25 minutes to make a short presentation on the challenges that they are facing in PR Measurement.
10.45
Keynote Presentation: Everything Is Measurable!
•
PR needs to be bold and show its value to organisations in valid, concrete numbers.
•
Outputs, Outtakes and Outcomes are all important measures.
•
There is no silver bullet for achieving good quality M&E. No single metric suits every purpose or scenario. Rather several metrics are recommended to give an accurate picture of results.
•
Different metrics apply to different stages of the communications process.
Mike Daniels, Immediate Past Chairman, AMEC, the International Association for Measurement and Evaluation of Communication
11.30
Understanding The Barcelona Principles For PR Measurement
In 2010, the world's experts in research and public relations measurement and evaluation came together in Barcelona under the umbrella ofAMEC (the Association for Measurement and Evaluation of Communication). The CIPR's Measurement Group joined with organisations such as the Global Alliance for Public Relations, theIPR's Commission on Measurement and Evaluation, the PRSA and theICCO to agree a set of measurement and evaluation principles. The Barcelona Principles, as they were named, for the first time in PR history offered a solution for PR measurement across all countries and companies. So, what do they actually mean for your company?
•
Goal setting and measurement are important
•
Media measurement requires quantity and quality
•
AVEs are not the value of public relations
•
Social media can and should be measured
•
Measuring outcomes is preferred to measuring media results (outputs)
•
Organisational results and outcomes should be measured whenever possible
•
Transparency and replicability are paramount to sound measurement.
Andre Manning, Head Of Global Marketing And Communications, Philips Electronics
12.15
Interactive Discussion With Mike Daniels And Andre Manning
12.30
Lunch For Speakers And Delegates
13.30
Future Outlook On PR Measurement
Ben Levine, Research Director, Ketchum
14.15
Practical PR Measurement Strategies
•
PR Measurement: What is a good place to start?
•
The end of AVEs
•
Proving that PR can drive sales
Thierry Nicolet, Global VP Press Relations, Schneider Electric
15.00
How The Rise Of Social Media Has Changed The World Of PR Measurement
•
What's a LIKE ever done for your brand?
•
Convincing your clients to measure their social media impact
•
Relevant metrics in social media measurement
Eb Adeyeri, Senior Consultant, Dachis Group
15.45
Interactive Discussion With All Speakers: Putting Knowledge Into Practice

---