About the Event
About the Webinar:
Consumer behavior is changing rapidly. TV is in decline, streaming video is booming, but it's not leaving advertisers with a lot of inventory to buy.
Prices are increasing on TV CPMs while it is getting harder and harder to create reach. Digital publishers are struggling, and the big platforms are gettingmore and more competitive against each other and against the new Chinese entrants.
About Your Webinar Leader:
Lars is based in New York where, in 2018, he joined Viacom as Senior Vice President to spearhead the transformation of the traditional entertainment company to become a cutting-edge digital studio.
Previously, Lars led the innovative toy company LEGO through a fast-paced digital transformation that positioned the company as the undisputed digital leader in the industry.
Before his international career, Lars was a longterm executive at the 3,000-person-strong Danish Broadcasting Corporation, driving their digital strategy and innovation.
Lars is a highly sought-after speaker who has delivered keynotes at some of the largest and most impactful digital events in the world. Cannes Lions (voted 3rd-best speaker out of 800), Oracle Open World (15,000 people in the audience), Websummit, RISE and many others.
Lars has also shared his knowledge and perspective at many internal events for global companies, including behemoth global brands such as Coca-Cola, Facebook and Levi Strauss.
Speakers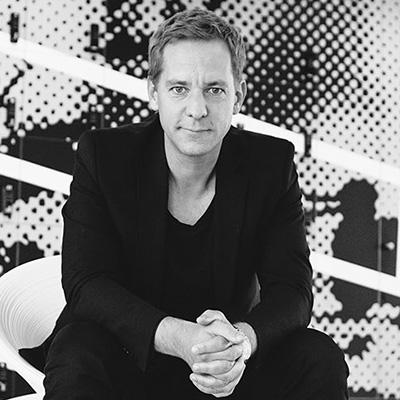 Lars Silberbaur Viacom
Agenda
2.00-3.15
The Future of Media Live Session
Key Insights and Take Aways:
1. What are the most important trends and developments impacting advertisers and brands at this moment, and what will they be in the future?
2. What will 'media' look like, and why will the future make it easier for some but a lot harder for many others?
3. How should brands and advertisers change and scale their organizations, competencies and processes to leverage this change?
---