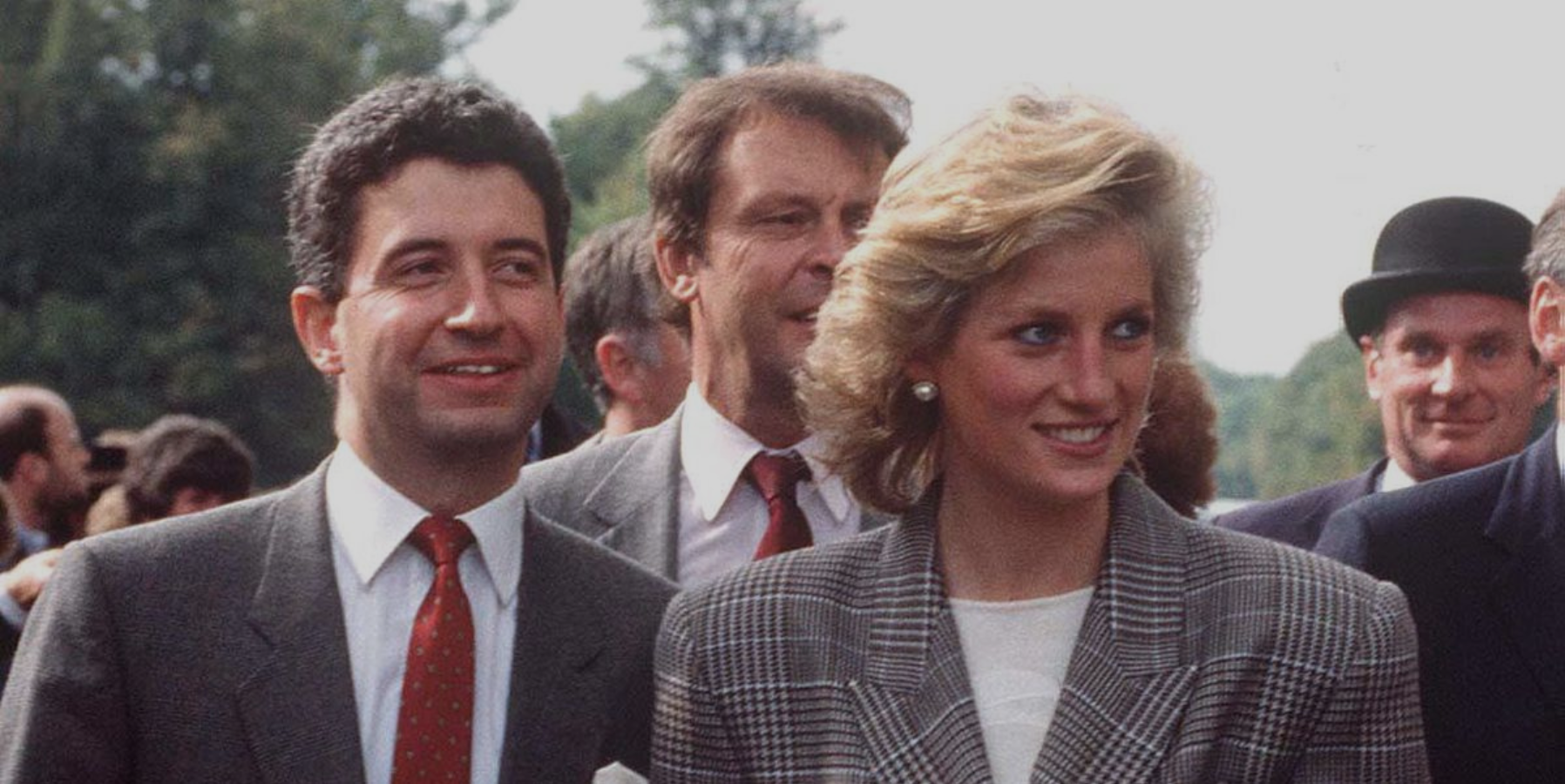 Patrick Jephson on Princess Diana and Her Enduring Legacy
August 30, 2022
---
Patrick Jephson, Former Chief of Staff to Princess Diana, a New York Times Bestselling Author and now Historical Consultant for "The Crown" on Netflix, is one of the keynote speakers at the 20th Crisis Communications Boot Camp, scheduled to take place from 22-23 September in Montréal.
Patrick owes much of his practical communications experience to Princess Diana, who chose him to be her equerry and only private secretary/chief of staff. He served the Princess for eight years (1988-96), responsible for every aspect of her public life, charitable initiatives, and private organization. He travelled with her to five continents, working with government officials up to head of state. Under relentless media scrutiny, his tenure covered the period of Princess Diana's greatest popularity as well as the constitutional controversy of her separation from Prince Charles.
His byline has appeared in every major UK newspaper and international titles as varied as TIME magazine, Vanity Fair, People, The Spectator, Paris Match, Frankfurter Allgemeine Zeitung and the National Catholic Reporter. He is a published authority on corporate and personal branding, addressing conference audiences worldwide as well as events at the US State Department, the American University and the Annenberg School for Communication and Journalism. He also writes, presents and advises on factual and drama programs, appearing on every major US network as well as British and international platforms.
A month away from our Crisis Boot Camp in Montréal and 25 years since her tragic death, we share with you Patrick's thoughts on Princess Diana's brilliant work and her enduring legacy.
How he got to work for the Princess
I was a career officer in the Royal Navy and, following extended time at sea, was selected to serve as Princess Diana's military aide (the palace title is "equerry"). This was expected to be a two year appointment after which I was due to return to naval duty. But as my tenure was drawing to a close, it became clear that the marriage of Prince Charles and Princess Diana was in deep difficulty and that what had been a united household would soon split into two. So the Princess asked me to leave the navy and become her first - and only - chief of staff, tasked with setting up her independent office and heading her entire organization. In the words of Oscar-winning film maker David Puttnam I was "the producer of the Diana show."
On the private side of Diana
Like many significant historical figures, Diana was not always an easy boss to serve. She was an aristocrat to her finger tips, capable of steely defiance if she felt she had been the victim of injustice. She was also a consummate royal professional who set high standards for herself and her team. She knew that the public's affection was earned through hard work and placed on all royal people a special obligation to live up to historic expectations of duty and sacrifice. And she was extraordinarily observant, intuitive, organized and quick-witted; I learned very early in my royal career that even a small mistake would be noticed and would often earn her displeasure. But by the same token, she was equally quick to appreciate hard work and her many handwritten notes of appreciation remain among my most treasured mementoes. As for fears, she had many: the safety and happiness of her children; any attempt to constrain her rights as mother of the future king; failure to live up to the public's ever-higher expectations of her. She also feared, in light of her barren home life and her husband's infatuation with Mrs Parker-Bowles, that she would never find emotional fulfillment. Despite some well-known romantic dalliances, I don't think she ever did. Instead I believe she never ceased to love her husband and what she interpreted as her failure to be sufficient for him was sad confirmation of the worst of all her fears.
The fondest memory of working with the Princess
It's hard to pick a single fondest memory. In eight years of very close contact, in good times and bad, in extraordinary situations all over the world, there's a kaleidoscope of memories that compete for top spot. Private moments were best, when she could be herself and when her vulnerability or simple courage and good-humor might have melted the stoniest heart. For example, her determination not to be intimidated by her critics earned my admiration, as did her spontaneous and freely-expressed compassion for people afflicted with every kind of sickness and ill fortune. From observing these experiences I also drew my most valuable lesson: in any walk of life, people have the choice to earn the rare quality best described as "forgivability." Some people pay fortunes for PR agencies (and press officers) in the hope that they can buy it, but never with long term success. Instead it must be earned through sustained, modest hard work and emotional authenticity. This quality of "forgivability" and how to acquire it, now forms the basis of my work as a reputation consultant.
On Princess Diana's legacy
Diana and her life story are of enduring interest all over the world and especially in America where I now live. She remains the prism through which most of the world views all subsequent royal events - especially those involving her children. Her place in history as a highly significant figure of the late 20th Century is now assured, despite continuing efforts by a misguided minority to promote Camilla Parker Bowles at her expense. Part of the appeal is that her experiences - love, motherhood, betrayal, divorce, renewal - are understood and shared by millions worldwide. What's more her courage in adversity and her unswerving devotion to humanitarian causes despite her personal unhappiness make her a role model for all those - women especially - who aspire to see good things come from misfortune. Duty, beauty and sacrifice are powerful cross-cultural images and Princess Diana will always be celebrated as the graceful embodiment of all three.
For more info on Patrick's work around the world, feel free to visit www.jephsonbeaman.com
To register for the Crisis Communications Boot Camp 20 in Montréal click here.
---