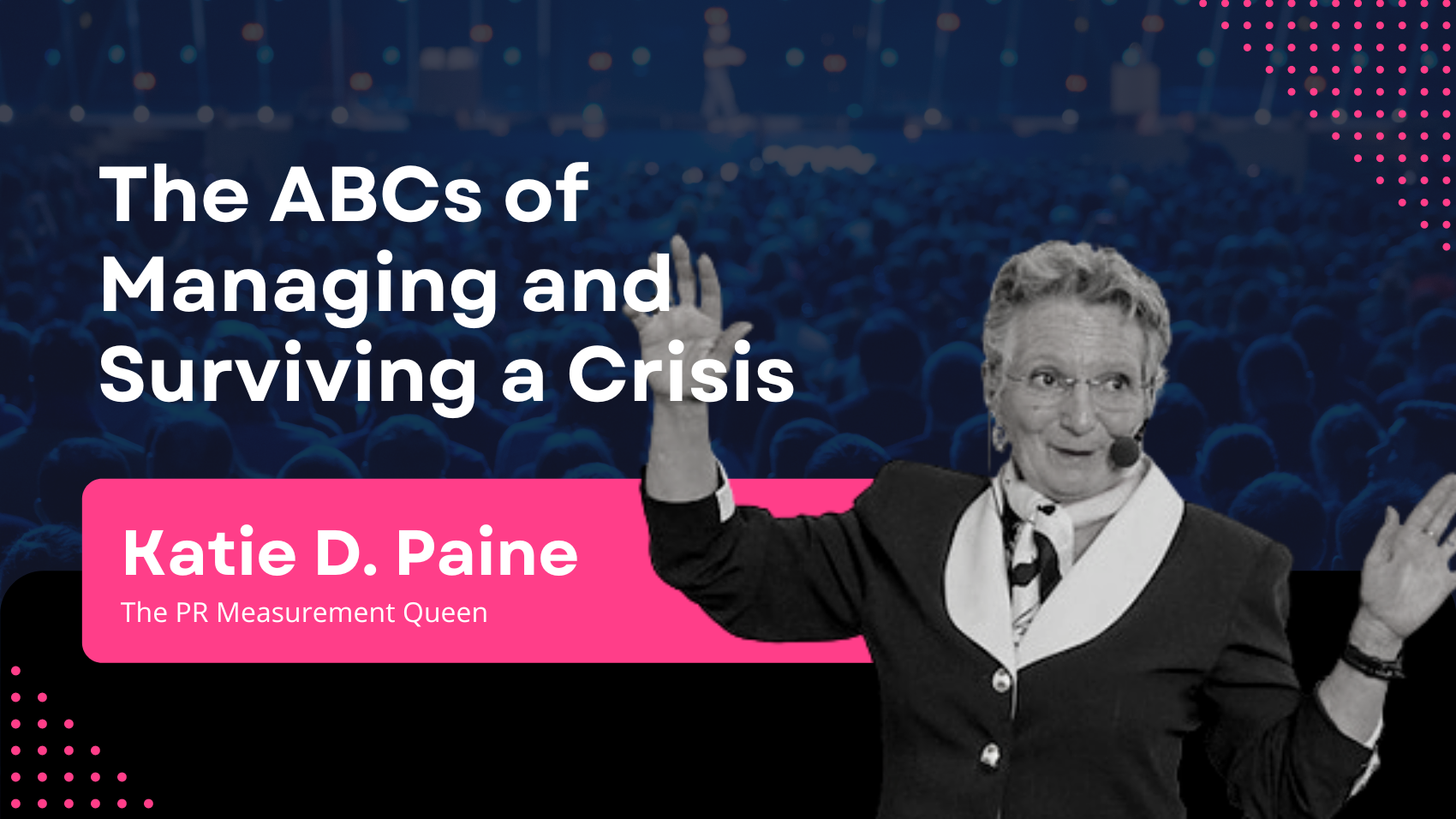 The ABCs of Managing and Surviving a Crisis by Katie D. Paine
June 16, 2022
---
On June 23rd Katie D. Paine, the PR Measurement Queen, is delivering a full-day, virtual masterclass on 'Crisis Communications Measurement".
This highly interactive Masterclass will cover:
The basic steps to best-in-class measurement for any and all forms of communications
How to avoid the misinformation plague (hint: dump your engagement metrics)
How to measure the crisis avoided
How to identify the people that matter and what they care about
Strategies to identify trusted sources and individuals around a particular issue or crisis
How to identify a crisis by type, and what your best possible response is depending on the type of crisis
Setting measurable objectives for crisis and issues communications
How to use data to continuously improve results
Tickets for the Masterclass are available here.
Just a week away from the Masterclass, we sat down with Katie and asked her to share with us the most important tips for managing a crisis in times of constant crisis.
How to manage and survive a crisis? Start with these four basic and indispensable tips, she said.
A. Define your tipping point.
Understand what an emerging crisis looks like for your brand. In these times, if you are in business and have access to the Internet, chances are good that you've had at least one negative tweet or bad review. And while the first one may seem like an emerging crisis, it probably isn't.
Review your data to determine your "normal" (e.g., daily or weekly average) level of criticism, undesirable posts, and negative sentiment. If you've already been through a crisis or two, take note of how quickly early situations escalated. If you're a crisis virgin, then look at a competitor or a peer organization. If you have a social listening or media monitoring system set up, chances are it will automatically alert you when you exceed those "normal" levels. If you're doing your monitoring manually keep track of the number and frequency of negative stories or comments. When they exceed your baseline, it might be time to dust off your crisis plan.
B. Have a crisis plan. Rehearse and update it every six months.
If you just thought to yourself "What crisis communications plan?" then drop everything and write one. There are lots of great examples out there. What is key is that you know whom to contact, and what your information chain is.
Your plan and the chain of command and communications will likely vary depending on whether you are the victim in the crisis (e.g., a natural disaster or workplace shooting) vs. whether the crisis is self-inflicted (e.g., human error, scansis, or management misconduct).
Once your plan is in place, don't let it collect dust. Conduct crisis drills once every six months and update the names and roles as needed.
C. Monitor everything.
It is no longer sufficient to monitor mainstream media and a handful of social media platforms. Rumors—false or otherwise—can start anywhere, so make sure you are monitoring sites like NextDoor, GlassDoor, Reddit, Yelp, etc. Pay particular attention to local platforms and media outlets. That's probably where your employees are getting information, and also possibly disseminating it.
D. Don't let your organization be dumb.
Use your position to advocate for smarter behavior. Push your organization to be more transparent and demonstrate trustworthiness. In an era where everyone is skeptical of institutions, chances are your words won't be believed. Which is why you need to rely on action to get your messages across, not just a video or a press release.
---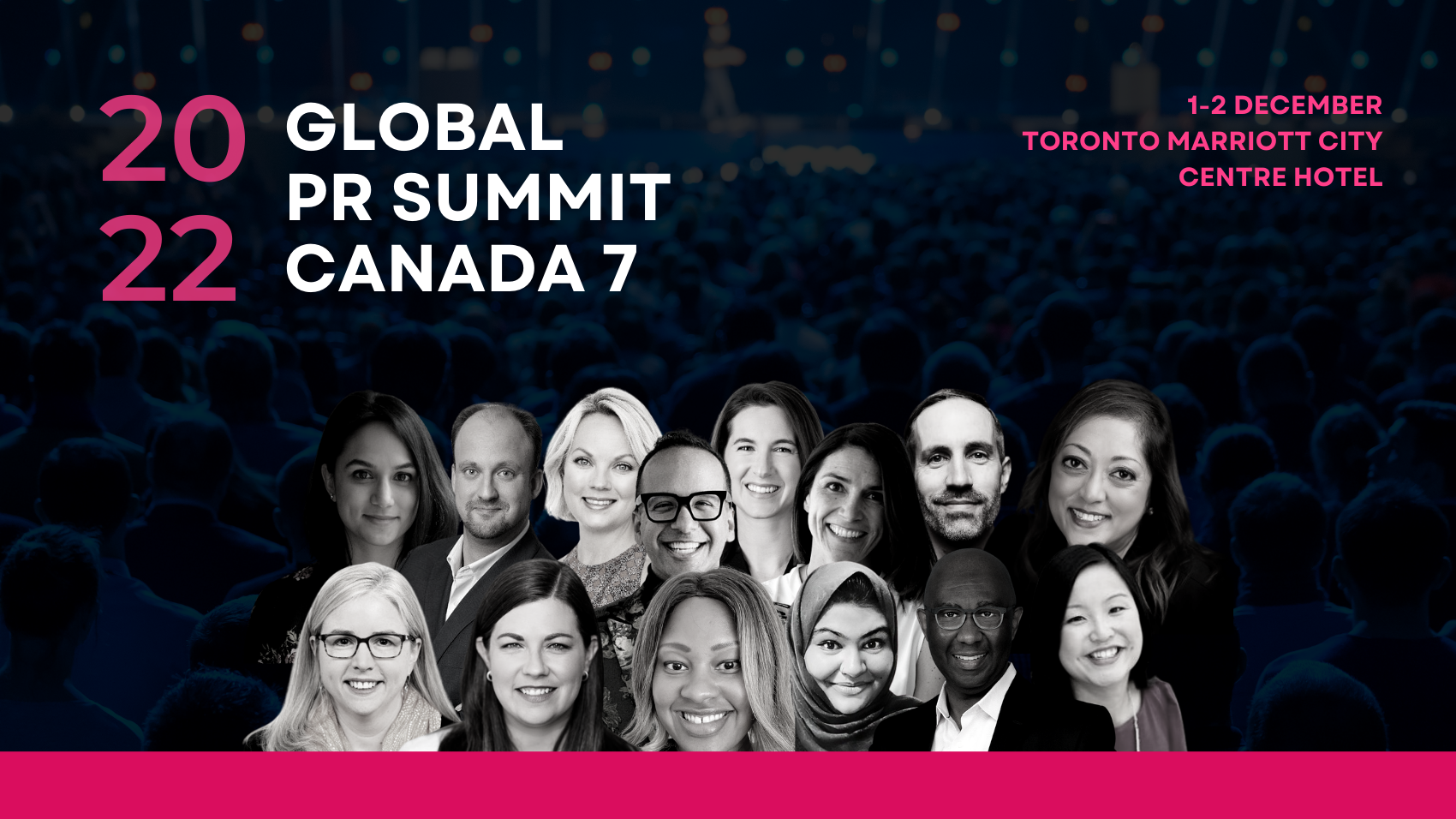 May 20, 2022