Crisis Communications Measurement with the PR Measurement Queen
BOOK NOW
June 23rd, 10am-4pm (EDT) / 4pm-10pm (CET)
About the Event
Welcome to the Virtual Crisis Communications Measurement Masterclass with Katie D. Paine, the PR Measurement Queen!
In the last two years, the world of communications as we know it has changed. Engagement has supplanted revenue, stock price and/or market share as a key measure of success. The ability to attract and keep talent has replaced profitability as a top concern. Politicization and social division have changed the nature of truth and influence.
We've been told for years to "measure what matters." But if we've learned anything from these terrible, horrible no-good times, is that what used to matter, doesn't anymore. As a result, we need to rethink what we measure. To survive in this new environment, the entire concept of measurement and particularly measurement in a crisis needs to flip.
Attending our exclusive Masterclass with Katie D. Paine will help you achieve that!
Final chance to register! Grab your ticket today!
The Masterclass will cover:
The basic steps to best-in-class measurement for any and all forms of communications
How to avoid the misinformation plague (hint: dump your engagement metrics)
How to measure the crisis avoided
How to identify the people that matter and what they care about
Strategies to identify trusted sources and individuals around a particular issue or crisis
How to identify a crisis by type, and what your best possible response is depending on the type of crisis
Setting measurable objectives for crisis and issues communications
How to ensure you have the right data for your objectives
Defining acceptable proxies for intangible or hard to measure goals
Benchmarking – what are you being compared to?
Matching your tools to the data you need
How to use data to continuously improve results
Facts & Figures
Did you know?
Katie Delahaye Paine, aka The Measurement Queen (@queenofmetrics), has been a pioneer in the field of measurement for three decades. For her complete history, you might want to listen to her interview with Mohammid Hamid. She was recently awarded the prestigious IPR Jack Felton Medal for Lifetime Achievement, an award made for lifetime contributions in the advancement of research, measurement and evaluation in public relations and corporate communication. She has founded two measurement companies, KDPaine & Partners Inc., and The Delahaye Group. Her books, Measure What Matters (Wiley, March 2011) and Measuring Public Relationships (KDPaine & Partners, 2007) are considered must-reads for anyone tasked with measuring public relations and social media. Her latest book, written with Beth Kanter, Measuring the Networked Nonprofit:Using Data to Change the World, is the 2013 winner of the Terry McAdam Book Award.
Her latest company, Paine Publishing is the first educational publishing firm entirely dedicated to making more Measurement Mavens. Its newsletter, The Measurement Advisor, is the industry's most comprehensive source of information about best practices in communications measurement. In her consulting practices, she designs measurement dashboards for some of today's most admired companies. Katie has also been a leading promoter of standards in the PR and social media measurement field, most recently as the initial organizer of The Conclave that released social media measurement standards.
More recently, Katie was named one of "25 women who rock social media" by Lee Odden's prestigious Online Marketing Blog. In 2008, she was named one of PR Week's Power Players for her advocacy of PR measurement. Her firm won both the 2009 and 2010 New Communications Award of Excellence for its breakthrough work in social media research.
Speakers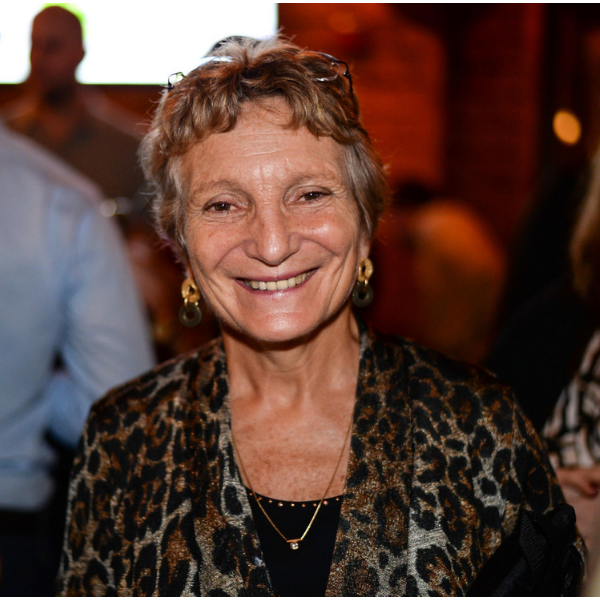 Katie Delahaye Paine PAINE Publishing
Agenda
10.00
Part 1: Overview
- The Basic Steps to Measuring Anything
- How to build a measurement program - mapping objectives to KPIs, acceptable proxies, defining the right data/content sets, defining stakeholders/audiences, defining data architecture, designing deliverables
- How to apply Measurement Standards and the Barcelona Principles
- Defining your "Champagne Moment"
- Mapping objectives to KPIs
- Defining metrics for intangible goals
11.00
Part 2: Measurement Warning Signs
- How to use measurement to avoid a crisis
- Benchmarks for a crisis
- Criteria for success
- How to define bespoke metrics for your specific issues
13.00
Part 3: Metrics for the War Room – How and What to Measure in the Middle of a crisis
- What do you need to know?
Type of crisis?
Who's paying attention?
What's the narrative?
- How to get that data
- Other data you probably need
14.30
Part 4: Measuring Crisis Success
- Optimal Outcome – The Crisis Avoided
Share of negatives
Other crises responses and results
- Typical Outcome
What to measure
Where to get the data
---