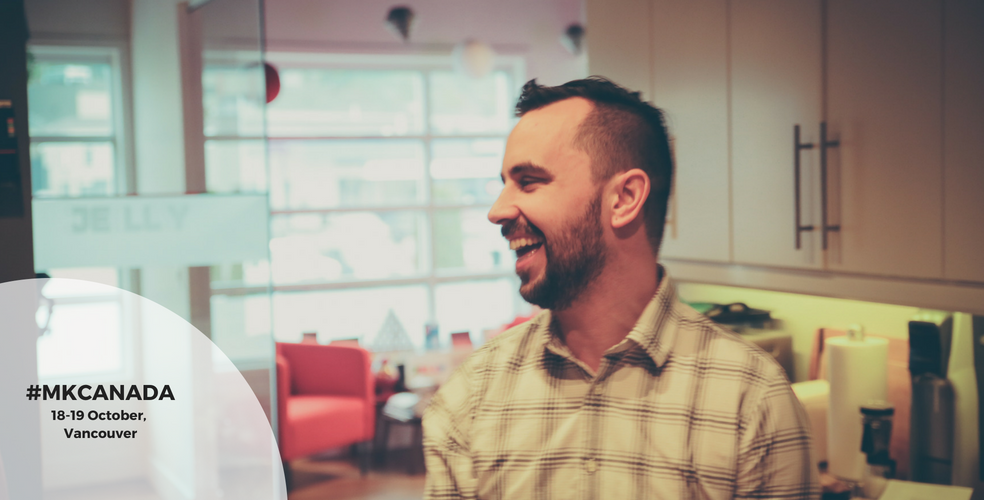 Planning on Attending Any Conferences This Year? Read this!
August 01, 2018
---
by Darian Kovacs, Award-winning Digital Marketing & PR specialist and speaker at the Marketing Kingdom Canada (18-19 October in Vancouver)
If you plan on attending any conferences this year, there are some important steps to take in order to prepare for the experience. Preparation starts before you even step foot into the event and continues after the conference has wrapped. Following this list will ensure you have an educational and rewarding experience.
Before
1. Research the event and its attendees
• Find out who is going that you want to connect with. Message them ahead of time to get on their radar and even set up coffee meetings for before or after the event!
2. Have a plan with room for the unexpected
• Make a flexible schedule of the speakers you want to hear, people you want to meet, and after parties you want to attend. Sometimes things can come up that are unplanned, so leave time to improvise!
3. Prep your purse or briefcase
• When attending a conference, you want to make sure you have all the business cards, swag items, gifts, and goodies you need to make a good impression. Always bring a phone charger as well, and set up your social media so you can document the experience!
During
1. Be present
• Enjoy the moment. Conferences can be hectic and it's easy to get caught up in the busyness of it all. In between speakers or meetings, take a moment to decompress and absorb all the information you just learned. Then when the next event comes up, you'll be focused and in-the-moment rather than thinking about the previous engagement. This will make you feel less burnt out and allow you to participate in more activities!
2. Engage online and offline
• Keep your phone charged and your social media ready to keep a record of the event and connect online with people you meet. Offline, be sure to ask inciting questions, take notes, and collect lots of business cards. Post-event follow-ups are easier when you have notes about your conversations and remember key topics you discussed.
3. Be confident and put yourself out there
• Have confidence in your networking skills! Find speakers off-stage and approach those executives you've been wanting to connect with. Having the courage to introduce yourself to these people will make you stand out. Be aware of your body language - use a firm handshake, stand up straight, and avoid fidgeting.
After
1. Follow up with people you meet
• Review your notes the day after the event and decide which connections you want to pursue. Follow up with an email or phone call to set up a meeting, skype call or tweet up (#throwback). Talk about how the relationship could be mutually beneficial and express interest in their business.
2. Write a summary blog
• Post a blog summarizing the conference ASAP. Be sure to tag the conference's social handles and ask your fellow staff to share with their networks. Often times, organizations will re-post these types of articles to share information to people who couldn't attend or promote future events.
3. Apply your learnings
• Reflect on what you learned and decide what key skills you want to apply within the next week, quarter, or year. Share your knowledge with the people you work with and put the material to practice!
From outlining your schedule before the event to summarizing and reflecting on the information after, conferences are a demanding occasion. Although they can be overwhelming at times, following these steps will ensure you maximize your ROI of time and money spent and optimize your key takeaways.
About Darian:
Darian brings over 15 years of experience in marketing, communications and public relations. Throughout his career, he has also been a founder and board member of various foundations and charitable organizations. Through his award-winning company, Jelly Marketing, Darian has worked with various local, national and global brands building and executing on their digital & PR strategy. He co-founded the Canadian Internet Marketing Conference and he's been featured in BC Business magazine, Business in Vancouver and on the Canada Post training circuit. He is a contributor with Small Business BC, Entrepreneur, and both Rogers and Shaw's Business Resource Centre on topics of Social Media and PR. Being both an educator and practitioner, Darian's mix of stories, practical examples and takeaways leaves audiences feeling inspired and equipped to implement social media and PR strategies into their organizations.
---
Tags