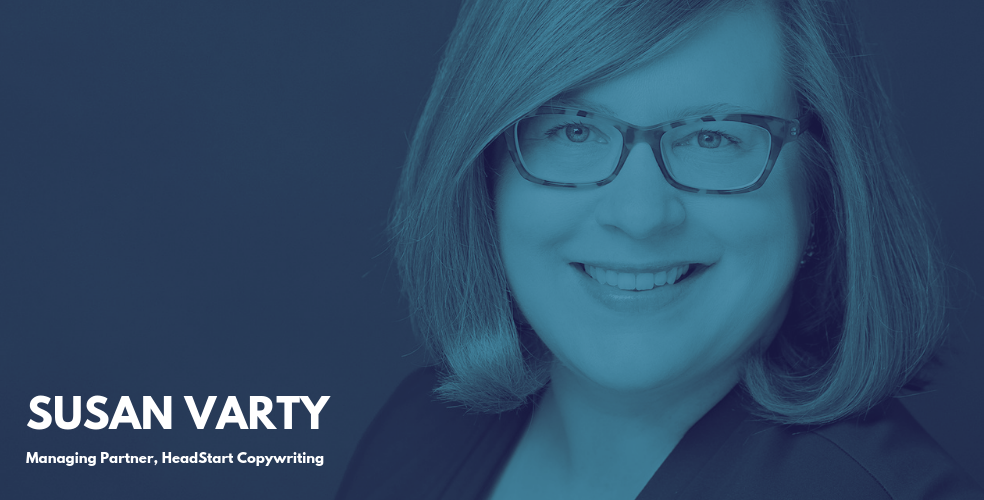 Susan Varty: Good Research Gets Attention
October 03, 2018
---
We had the privilege of meeting Susan Varty, Managing Partner at HeadStart Copywriting at last year's Global PR Summit Canada in Toronto. Her incredible company, HeadStart Copywriting is a Lunch Sponsor at the third edition of the event, taking place from 1-2 November at the Toronto Congress Centre in Toronto.
Susan is known for her unlimited writing business model and content strategies to help companies win and retain business. Her areas of expertise include writing for external and internal corporate audiences, technology trends, content marketing, and lead generation.
She is sought-after for public talks on content marketing and entrepreneurship, speaking at conferences for RFi Group, Women in Payments, Women in Capital Markets, MaRS Grow Camp, and the Digital Strategy Summit in New York.
We recently sat down with Susan and asked her to tell us more about her work at HeadStart and share some content writing tips with us.
How did you come up with the idea to start HeadStart Copywriting?
I've been writing and helping others with their marketing since I was 16 years old. The primary desktop publishing tools back then were scissors, tape and a photocopier!
More recently, I noticed that corporate marketers and communicators faced reduced budgets while the demands on their content schedules kept increasing - with more and more channels that required their attention.
HeadStart Copywriting was born to provide marketing and communication specialists with a seamless way to do the work that was the most time-consuming: writing and editing.
We grew into a copywriting company with an unlimited business model. No more photocopiers needed!
Can you tell us more about the services you offer?
We have an unlimited writing and editing service called "Copy-as-a-Service". Corporations pay one monthly fee and we will write anything they need under 800 words. I switched to this model because people typically know what they want (I kept guessing wrong) and when you think about it - most items people need are under 800 words.
We have a service level agreement that helps us ensure timely delivery, quality and scale (because it is unlimited with revisions included). You can read more about it here:
We are becoming known for our top-notch research as well, since we have to understand different industries in order to write effectively.
What are the most efficient ways to define one company's tone of voice?
It depends on the stage of the company. A founder of a young company usually has a strong vision and tone that they want to get across. In this case, it is important to document and train everyone on what they want to communicate.
A company that has been around for decades usually wants a change in tone. In this case, we come in and facilitate a roundtable discussion to determine the tone of voice they prefer from a variety of stakeholders.
Surprisingly, we have found that it is not very audience-driven. An effective tone of voice is a company strategy with documented guidelines on how to delight and engage their audience. It is very "personal" for each company.
What makes a great content piece?
Research. Good research gets attention and provides unique information that keeps people reading.
What do you think are some of the mistakes companies make when it comes to their content?
The content is usually too long, has too much jargon to figure out, and doesn't really say what they do/want. Perhaps I can write another blog post about this question alone? Just kidding!
To meet Susan and find out more about HeadStart Copywriting visit the company's official website or simply book your ticket for the third edition of the Global PR Summit Canada.
---
Tags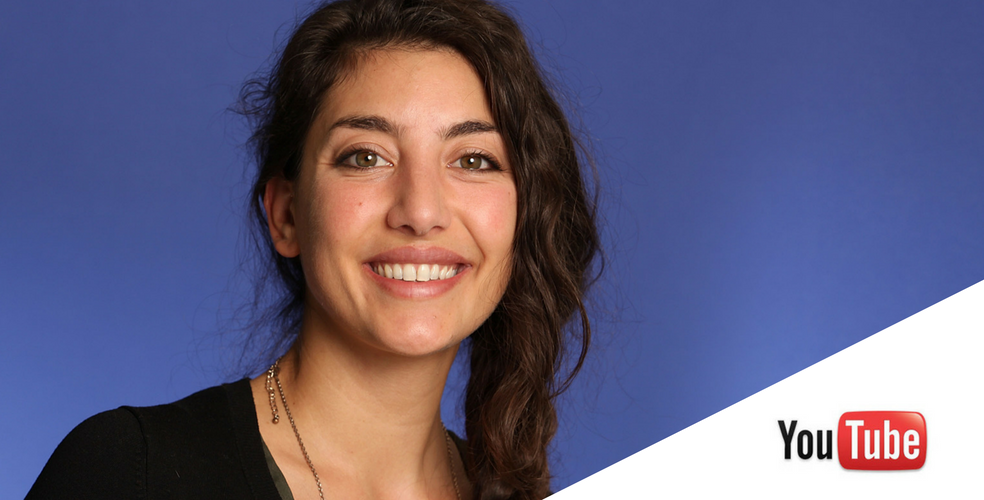 August 27, 2018