Strategic Workforce Planning Virtual Edition Inhouse January 2022
Book Now
January 10-11; 17-18 2022 Virtual Edition
About the Event
In an economy driven by innovation and constant change, strategic workforce planning cannot be wholly delegated to HR. Disruptive change is likely to first impact the organization at the divisional or unit level, and operating leaders must be able to respond with local workforce planning to execute effectively. As a result, strategic workforce planning is now an important competency for all business leaders.
HCI's Strategic Workforce Planning Certification Program prepares high-potential and high-performing HR and business leaders to identify critical roles and competencies, develop organizational agility and align workforce planning with integrated human capital and business strategy.
Course participants will receive the official SWP Toolkit, which contains dozens of practical job aids that reinforce principles learned in order to save time and simplify execution. The kit includes tools for environmental scanning, assessing current state, risk mitigation, talent segmentation, cascading competencies and more.
The course is highly interactive, providing the opportunity for networking with HR leaders across industries. Over the course of two days, you will explore actionable concepts presented through case studies, multimedia learning modules, and interactive problem-solving.
Course graduates will be able to:
Identify and execute against specific workforce, management, and leadership gaps.

Adapt to global and local labor trends.

Imagine and prepare for multiple economic, market or competitive scenarios.
Facts & Figures
Who Should Attend?
The Strategic Workforce Planning (SWP) curriculum is designed for high-potential and high-performing human capital and business practitioners.
VPs, Directors and Managers of Human Resources
VPs, Directors and Managers of Talent Acquisition and Recruitment
VPs, Directors and Managers of Strategy and Workforce Planning
Strategic HR Practitioners
People Analytics Lead
Business Line Managers and Executives
Future leaders in the disciplines of HR, OD or the Line
Type Of Certification:
This certification has been approved for 12.25 Business recertification credit hours toward aPHR™, PHR®, PHRca®, SPHR®, GPHR®, PHRi™, and SPHRi™ recertification through the HR Certification Institute.
SHRM has pre-approved this certification for 12.25 Professional Development Credits (PDCs) toward SHRM-CP℠ or SHRM-SCP℠ Certifications.
Certified By: HCI -Human Capital Market
Speakers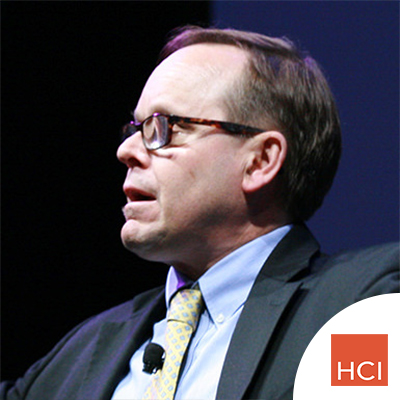 Bill Craib Human Capital Institute
Agenda
Talent Management Context
Talent management aligned with strategy
Talent management by the numbers
Agenda Introduction
Strategic Workforce Planning:Background and Context
Workforce Planning Evolution
Operational versus Strategic Workforce Planning
HCI's Perspective on Strategic Workforce Planning
The HCI Strategic Workforce Planning Model
Workforce Planning in Action
The Hallmarks of Successful SWP Efforts
Strategic Workforce Planning as Risk Mitigation
Case Studies:
• VF Corporation
• NASA
• NCR
Self Assessment of workforce planning maturity
Business Strategy
Strategy first
Competitive differentiation map
Examples of strategic statements
Strategic alignment
Strategy references
Differentiated Segments
Four stages of workforce differentiation
Segmenting roles
A spectrum of roles
Examples of critical roles
Competencies for critical roles
Activity: Case Study
Environmental Scan
Quantitative and qualitative information
Environmental scan quadrants
Internal supply: Profile and trend data
External supply
Internal demand
External demand
Risk assignment to environmental factors
Activity: Case Study
The Data Requirements of Strategic Workforce Planning
Marketing segmentation
Current state workforce supply groups
Workforce data
Activity: Conducting Current State Analysis
Current State Analysis
The data requirements of Strategic Workforce Planning
Using and evaluating talent information
Case Study examples:
• GE
• Proctor & Gamble
• Husqvarna
Futuring



Possible futures
Futuring techniques
Limits of forecasting
The no change future state
Scenario planning
Examples of a scenario matrix
Scenario modeling in practice
The targeted future state
Gap Analysis



Examples of gap dimensions
Gaining consensus on critical gaps
The SWP toolkit gap template
Action Planning



Solutions to close gaps
6 Bs for skill acquisition and development
Work design
Rewards and recognition
Development
Acquisition
Manage and lead
Retention
Activity: Case Study
Telling Stories with Data and Enlisting Support



The Elements of Compelling Stories
Influencing skills and driving change
Infographics and other visualization techniques
Case Study examples:
• McGraw Hill Federal Credit Union
• Grant Thornton
• Conagra
Bringing Strategic Workforce Planning to Life and Practice



Compelling cases for workforce planning
The competencies of successful workforce planners
Roles and responsibilities of the SWP project team
The SWP workshop session
Walkthrough assessment and getting started toolkit
Workforce Planning in a State of Perpetual Change



The ongoing Environmental Scan
Building a data dictionary: the importance of a common vernacular
The continuous process of review and (re)alignment
Designing for flexibility and innovation
Conclusion
Summary
Key learnings
Next steps
---